Matt Sorum Bio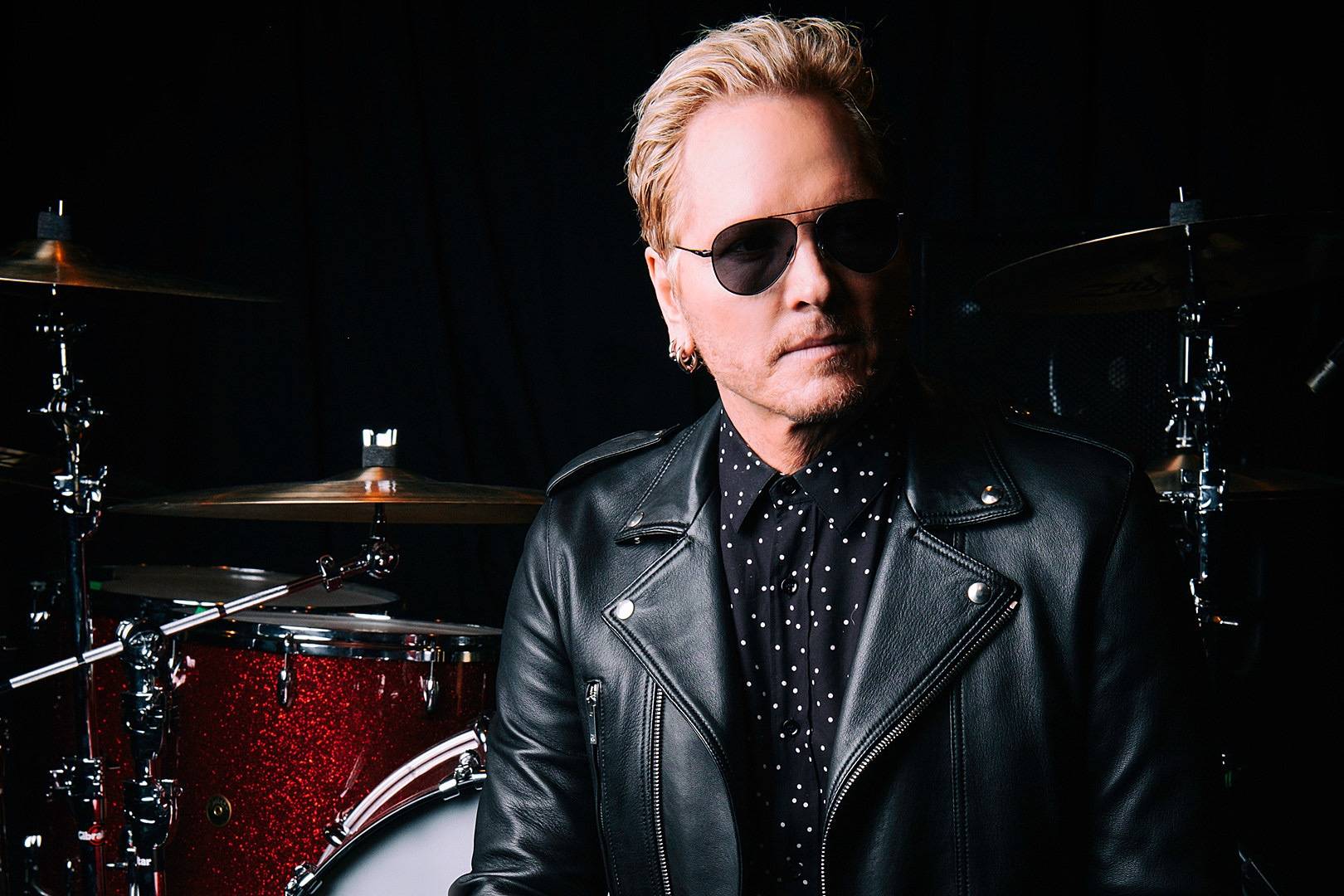 Matt Sorum speaks through the drums.

Each hit or kick that Sorum has committed to tape or knocked out on stage can be felt by anyone within earshot. Whether it's the epic percussive backdrop behind Guns N' Roses' "Knockin' on Heaven's Door" or the propulsive punked-out beat fueling Velvet Revolver's "Dirty Little Thing," Sorum's playing remains unique, undeniable and unforgettable. Sorum's presence extends far beyond the kit though. Currently, he's formed new band Deadland Ritual with legendary bassist of Black Sabbath Geezer Butler , Steve Stevens of Billy Idol and Franky Perez of Apocalyptica. An album is in the works with Metallica and Slipknot producer Greg Fidelman. Along with a tour in June 2019 across Europe and the UK at premier Rock festivals Download, Hellfest and Sweden Rock. 
Sorum was born in Long Beach, California in the rock 'n' roll heyday of the '60s. There couldn't be a more appropriate place for a future rocker to hail from. About 20 miles away from the cultural and musical explosion taking place in Los Angeles, he had no choice but to blaze a rock 'n' roll trail. After watching Ringo Starr of The Beatles on Ed Sullivan, Sorum became entranced by the drums and had to pick them up. The Beatles opened the door to Jimi Hendrix, Cream and The Doors and inspiration had completely taken hold of him.At 14-years-old, Sorum was wailing with his band The Prophecy alongside the likes of Van Halen and Devo at The Whisky-A-Go-Go and Crazy Horse West. Rock 'n' roll had always called to him, but he embraced it with an unshakable grip. Over the next few years, Sorum honed his chops in numerous session gigs with artists such as Shaun Cassidy, Belinda Carlisle and King Solomon Burke, solidifying his reputation as a go-to studio drummer. In the midst of balancing 40 gigs at a time, Sorum crossed paths with Tori Amos while she was playing in a hotel piano bar. Immediately, they connected, forming Y Kant Tori Read. After rocking clubs for two years, Atlantic signed the band. Amos went solo shortly after, but opportunity came to Sorum. He joined The Jeff Paris band, recording for Polygram in 1987.

The next step skyrocketed him into the consciousness of music fans worldwide though. Hearing about auditions for The Cult, he tried out. Bashing out each track with unshakable conviction, he got the job. For two years, Sorum rocked all over the world in The Cult on tours with Metallica and Aerosmith. The jaunt brought Sorum back home in the summer of 1990. Duff McKagan and Slash of Guns N' Roses caught that particular tour-ending gig and were blown away by Sorum, quickly asking him to join GN'R. 
With a mere month of rehearsals, the band recorded the landmark—Use Your Illusion 1 & 2. A marathon of touring followed for three years, playing stadiums with sit-in guests such as Brian May, Jeff Beck, Ronnie Rood, Steven Tyler and Elton John. GN'R hit The Freddie Mercury Tribute at Wembley Stadium as well as four sold-out nights in Los Angeles at The Forum and Madison Square Garden. In the meantime, Matt's inimitable playing continued to infiltrate the pop culture consciousness as GN'R songs popped up on soundtracks ranging from Terminator 2: Judgment Day and Days of Thunder to Interview with a Vampire and Gross Pointe Blank. 
GN'R dropped The Spaghetti Incident? in 1993 and received two Grammy award nominations and two MTV Awards. Selling thirty-million records with Guns N' Roses, Sorum joined forces with Steve Jones [The Sex Pistols], John Taylor [Duran Duran] and Duff for Neurotic Outsiders, recording an album for Maverick rocking star-studded weekly gigs at The Viper Room in 1996. While Guns went through various evolutions, Sorum crushed on solo tracks for Duff, Slash and Gilby Clarke. Officially moving on from GN'R in 1997, Sorum brought his talents behind the board. He produced a Top 40 single for Poe entitled "Angry Johnny" as well as tracks "Hello" and "A Rose is a Rose" for Hollywood Records. Realizing he had a natural knack for bringing the best out of artists, he formed Orange Curtain productions. He completed six film scores and produced platinum-selling artists including Candlebox, Sen Dog of Cypress Hill, Little Milton and Ronnie Spector. 
However, drums always beckoned him back. Upon finishing a two-year stint rocking with The Cult, Sorum found himself in the studio with McKagan and Slash. The three shared a chemistry that could never be matched, and they founded Velvet Revolver. With Scott Weiland of Stone Temple Pilots singing, Sorum released two explosive albums with Velvet Revolver—Contraband in 2004 and Libertad in 2007. World tours saw the band etch a legacy of their own buttressed by the hits "Fall to Pieces" as well as "Set Me Free"—propelled by a riff Matt wrote. In addition, "Slither" garnered the band a Grammy for a "Best Hard Rock Performance" and the band received another three Grammy nominations. Contraband also debuted at number one on the Billboard Top 200, selling three-million copies. Matt was inducted into The Rock N Roll Hall of Fame with fellow Guns N Roses members in 2013. 
Between the madness of touring with Velvet Revolver, Sorum recorded his first solo record, Hollywood Zen—a pensive, poignant and poetic offering that saw Matt singing as well as playing guitar and drums. After Velvet Revolver disbanded in 2008 Matt formed Kings of Chaos and has played numerous gigs including two tours of South Africa and South America with guests Steven Tyler, Billy Idol, Slash , Corey Taylor ,Joe Elliott ,Billy Gibbons and the late Chester Bennington to name of few of the greats he aligns himself with. In 2009 Lemmy Kilmister of Motorhead asked Matt to join the band on drums for 14 shows across the US. A huge highlight in Matts Career. 
Matt also joined up with Alice Cooper, Joe Perry and Johnny Depp to tour Europe and the US with Hollywood Vampires starting with warm up gigs at the world famous Roxy on the Sunset Strip followed by a headlining slot at Rock N Rio in Rio, Brazil. The Vampires also appeared on the 2016 Grammy awards performing an original track entitled "Bad as I am" followed by a tribute to the late Lemmy Kilmister with a rowdy version of "Ace of Spades." 
Sorum has also released his second solo album entitled Matt Sorum's Fierce Joy which is quite a departure musically, hints of Americana folk, lush strings where Matt is singing as well as the writer and guitarist on his album entitled Stratosphere. 
The future is most important to Sorum though. Right now, he's working on his non-profit Adopt the Arts , Matt's charity to keep music alive in schools . He sits on the board of Dolphin Project with activist environmentalist Ric Obarry , Matt is U.S. Ambassador to Animals Asia . He is also in the blockchain space with his new tech company Artbit as well as four other startup tech companies under the umbrella company he is co-founder of called Sthorm and recently met with Sir Richard Branson and Google co-founder Sergey Brin at a blockchain summit in Marrakech, Morocco. But always Rocking ..Matt headed out on tour on the new album he's part of "The Big Bad Blues" with Billy F. Gibbons of ZZ Top in the fall of 2018. With 2019 looking very exciting for his new band Deadland Ritual and his completed Biography coming out in 2020. Matt just keeps on moving.Drums still speak louder than words for Sorum and he's using them to spearhead one rock 'n' roll revolution at a time.
 — Rick Florino


5 Albums I Can't Live Without: Matt Sorum